Welcome and Congratulations!
You are at the first step of an exciting journey. Explore what your future could look like as a successful furniture and mattress retailer with the Art Van team.
Established in 1959
#1 furniture & mattress retailer in Midwest
176 stores and growing
Over $1.3 billion in total company sales

Over 176 stores in 9 states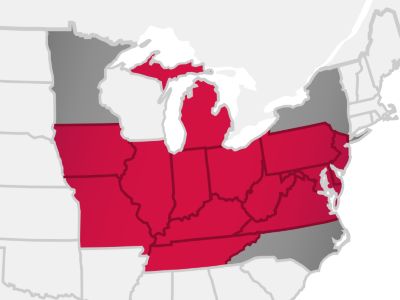 Current Markets
Coming Soon
Benefits of Joining the Art Van Team
Best-in-class inventory from our 1.4 million sq. foot warehouse
High impact marketing supported by exclusive product lines
Superior supply chain and operational support
Exceptional buying power of on-trend styles
Industry leading e-commerce website, store design, staff training, consumer financing and more
Come Grow With Us
In this fast changing retail environment, it is vital to have the right partners to support your business. Here at Art Van we say, "Pick Your Partners Well" and you should too. Whether you are an independent furniture retailer, an entrepreneur, or someone looking for opportunities to grow your business an Art Van Franchise may be the right fit for your future. Give us 30 minutes to show you how!