Home / Furniture / Living Rooms /
Recliner Sofas
DETAILS
Dimensions: Height - 41.00" Width - 80.00" Depth - 37.00"
Fabric: Bandera Mocha: 95% Polyester 5% Polyurethane.
Color: Brown
Cushions: Seat: 1.5 density foam with dacron wrap and BeautyRest pocket coils.
Construction: Reinforced hardwood & plywood frames- glued, stapled and blocked.
Spring Construction: Seat and Back: 8 gauge sinuous wire springs in seat, straps in back.
Care Instructions: Clean only with water-based shampoo or foam upholstery cleaner.
Also in this collection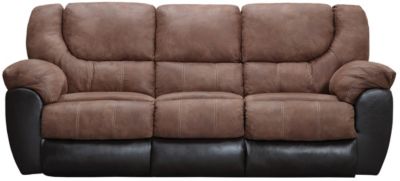 Bandera Reclining Sofa
Compare $1,399.99
Art Van Price

$749.99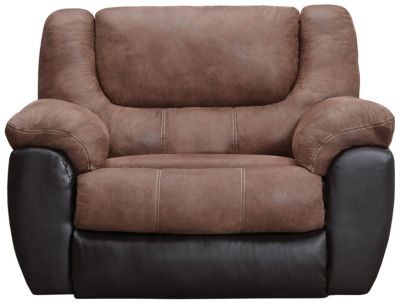 Bandera Cuddler Recliner
Compare $999.99
Art Van Price

$499.99
RETURN POLICY
Our Outlet offers close-outs, discontinued items, special purchases and manufacturers buy-outs all at the lowest price possible. Sorry, we cannot return, exchange or refund Outlet merchandise – all merchandise is final sale. Read our complete return policy to learn more.
MANUFACTURER'S WARRANTY
Warranty available through purchase. Please call 1-888-4-ARTVAN for details.
SEE IN STORE
Would you like to see this item in person? This item is on display at the locations listed below.

Please note: The display model is not for sale unless it has been designated as being "Available In Store Only". Availability at the locations listed below is subject to change. Call the location to confirm that the item is on display or is available to be sold off of the floor.


We strive to display the most accurate color possible. The colors you see on your screen may vary from the actual product colors, based on your screen's display capabilities.