At Flexsteel, we build furniture to last.
At Flexsteel, one thing hasn't changed after 126 years in business; their values. Trends come and go, but quality workmanship remains. These pieces are built to last, worthy of passing down to your children and grandchildren. Durable and comfortable, these stylish heirloom pieces are fit for everyday use.
Learn More

340089762 set 800025454 true 800025454

340073102 master FLEX_1681-62PH false FLEX_1681-62PH

340073118 set 800016661 true 800016661

340089755 master 1980-62PH false 1980-62PH

370042602 master 1827-62PH false 1827-62PH

340080298 product 340080298 false 340080298

340073118 master FLEX_1681-54PH false FLEX_1681-54PH

Order Soon! Only 1 left in stock.

340089762 master 1980-54PH false 1980-54PH

370042604 set 800025453 true 800025453

340080298 set 800019453 true 800019453

340089758 master 1980-60PH false 1980-60PH

300334553 master FLEX_ false FLEX_

300334545 product 300334545 false 300334545

340073111 master FLEX_1681-64PH false FLEX_1681-64PH

300334549 master FLEX_S5649 false FLEX_S5649

400023180 product 400023180 false 400023180

300334554 product 300334554 false 300334554

300334551 product 300334551 false 300334551

340093007 product 340093007 false 340093007

340080301 product 340080301 false 340080301

400028911 product 400028911 false 400028911

340080299 product 340080299 false 340080299

400028928 product 400028928 false 400028928

340089759 master 1980-64PH false 1980-64PH
Flexsteel Furniture for Life
We believe people, not machines, make the best furniture.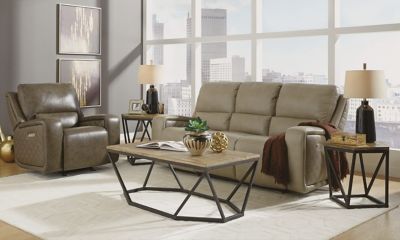 Heart of Steel
You'll find our namesake Blue Steel Spring at the core of our upholstered seating. We believe so strongly in this support system, we guarantee its durability for a lifetime of use. The design itself hasn't radically changed in over 75 years. Unlike eight-way hand-tied springs, it never needs retying or replacing to keep you from getting that sinking feeling in your seat.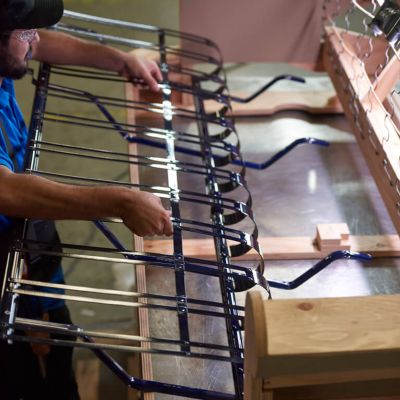 Uncomprimising Attention to Detail
Flexsteel crafts people are skilled, passionate and driven to deliver quality goods. They work hand in hand with our quality assurance team to make sure every joint fits with precision, every curve is smooth and every stitch is where it belongs.