Standard Service
5 hours of personalized design services
4 selections from Available Options
$299
Premium Service
8 hours of personalized design services
6 selections from Available Options
$429
Available Options Include
In-home Consultation
Style and Budget Determination
Spatial Planning
Color Palette Assistance
Furniture Selection
Accessory Recommendation
Shopping Assistance
Accessory Placement Assistance
Lighting Selection
Window Treatment Recommendation
Hardwood, Tile and Carpet Selection
Not ready for a consultation? No problem. Visit any Art Van store for complimentary design advice from our highly-trained sales associates. No appointment necessary.
Chat Now
We're available to chat during
regular store hours.
Before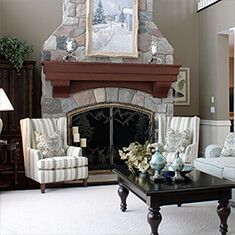 After
"I'd recommend Art Van Design Service to anyone looking for creative ways to upgrade their space. Our designer really listened to our needs and we are thrilled with the results! Our living room feels so stylish, cozy and perfectly us."
–Jenny T., Saginaw, MI