Bar Stool Height Guide
If you've come looking for the skinny on bar stool heights, you've come to the right place. In this buying guide, you'll not only learn about the heights, but also the types and styles of bar stools. We'll also cover placement and ways to really make bar stools blend in or stand out in your décor setup.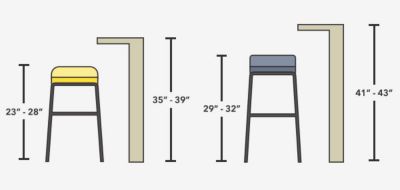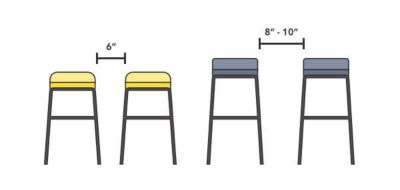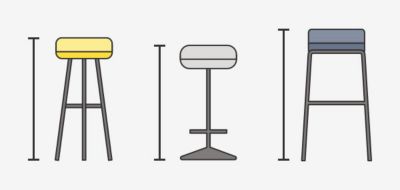 Stylish Stools
While bar stool heights don't have too much variation, how they appear is a different story. There are 4 typical styles that can be mixed and match depending on what you're looking for:

Backless Bar Stools
Backless bar stools are easier to tuck in and take out for quick entry or exit

Low Back Bar Stools
Low back bar stools have a bit of support with short or mid-height variants

Full Back Bar Stools
Full back bar stools feel closely to dining chairs and offer the most support

Bar Stools with Arms
Bar stools with arms provide more comfort and feel natural to sit in
Each of these styles can also come as swivel counter stools or swivel bar stools with the latter two coming as bar stools with arms. Ultimately, you'll be able to find the stool you have in mind with dozens of combinations.
Materials That Match
Deciding between metal bar stools and wood bar stools boils down to personal preference. Metal bar stools are great for durability, cleaning and a more industrious look.
Coordinating your bar stools to work with your space relies on what your space looks like. For open concepts, you'll want to have stools that can be statements within the room. Striking patterns and brighter colors work well with neutral spaces without a lot of color. Muted patterns and neutral color stools blend well with busy rooms by contrast.
If you've followed our advice so far, you're definitely ready to start your search for bar stools that complement your space. To make it easy, you can shop for bar stools by dimensions, brand, material, price, and more.
For more furniture buying tips from the Art Van team, check out our comprehensive buying guides and let us help walk you through your next furniture or mattress purchase.