Paying It Forward
Supporting charitable efforts in the community is an important pillar of our philosophy. Mr. Van instilled within Art Van Furniture a sense of responsibility for the communities that we live in and serve. Six decades later, this philosophy continues to guide us and is just one of the many reasons why our 4,000 associates are proud to work at Art Van Furniture.
This tradition continues more than 60 years later with the plethora of charities, organizations, and causes Art Van supports every year.
Over $21 million donated to St. John Health System
Over 450 charities across the Midwest helped
Title sponsor of America's Thanksgiving Parade
Delivered over 3 million bottles of water during Flint Water Crisis
Community Is Key
Giving back is part of our DNA. So much that in the last ten years, Art Van Furniture has donated more than $10 million to charities and has helped raise more than $25 million as well. We partner with similarly minded figures like Cindy Crawford, who serves as the Art Van Charity Challenge ambassador. We also partner with other allies like WXYZ-TV who help us support organizations such as the Gleaner's Community Food Bank with the Together We Can community food drive.
When help is needed most during disasters such as floods, hurricanes, or tornados, we always rise to the challenge of lessening the blow of these devastating events. Our communities know that when the going gets tough, Art Van is ready and willing to help out. We continue to channel Mr. Van's philanthropic spirit and love doing so.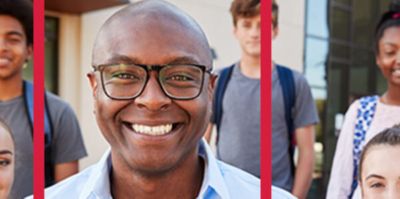 Nominate an Inspirational Hero
Sometimes the heroes we need don't receive the recognition they deserve. With Our Inspirational Community Hero event, we're asking employees and customers in the community to help us highlight selfless people they know that are making a difference.
Each Art Van Furniture location will award a $1,000 gift card to a deserving Inspirational Hero. Plus, each winner will have a chance to be picked to receive a $5,000 home makeover. Nominations will be accepted until October 14, 2019.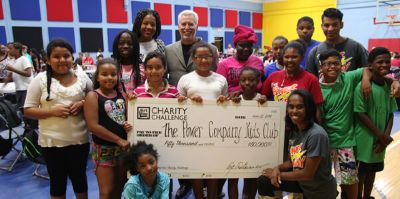 Art Van Charity Challenge
We're celebrating a decade of giving back with the Art Van Charity Challenge this year. With more than $10 million donated and more than $26 million raised, we'd love to keep this streak going as we've helped over 450 charities to date. Cindy Crawford — international supermodel, businesswoman and philanthropist — will be helping us again this year as the Art Van Charity Challenge Ambassador.
The 11th annual Art Van Charity Challenge is offering up $250,000 in grand prizes to help further the missions of participating nonprofits. We'll also be giving away an additional $15,000 during the campaign through Bonus Challenges.
Visit Website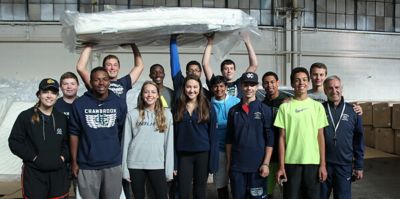 Furniture Donations
New furniture is exciting but getting rid of your old furniture can be a headache. Consider donating your old sofas, bed sets, chairs and more to community organizations. These organizations will gladly pick up your donation at no charge.
Choose from a charity or community organization of your choice. Please make sure your donation is in fair condition for regular use and includes the necessary pieces if it is disassembled.
Donate