Urban
Urban Style celebrates everything you love about the city with furnishings that feature textured fabrics, reclaimed wood and industrial details. Your room has a sense of energy and adventure, offering an eclectic collection of your travels and experiences.
A Place To Gather
Urban style infuses character and warmth into your home, creating an inviting space you'll never want to leave. Elements like wood, stone and worn leather bring this design to life.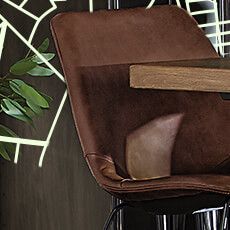 Tones and Textures
Exposed architecture like ceiling beams, brick walls and weathered wood all add to this laidback look. Urban decor is a retreat from convention using soothing earth tones, nature-inspired textures, and organic details.