100 Night Trial
Full refund. Free return.

Free Shipping
Anywhere in the continental U.S.

Made in America
Quality materials and construction.
America's #1 Choice
Adrenaline beats all other mattress-in-a-box brands. We all know that a shot of Adrenaline can give you an immediate energy boost and enhance your body's ability to perform at its highest level. Adrenaline is the most advanced memory foam mattress available. It combines breathable cooling foam with the healing benefits of copper for deep, restorative sleep that lets you perform at your peak.
Shop Adrenaline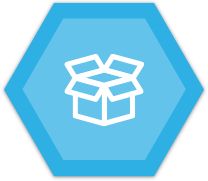 Ships Quickly
Adrenaline mattresses are compressed, rolled and shipped in a box conveniently delivered to your door for easy-set-up. It unpacks smoothly in just minutes.
Great Support
Most foam mattresses offer only 10" of support, Adrenaline is composed of up to 12" of plant based, pressure relieving foams, so you can leave back pain and stiffness behind.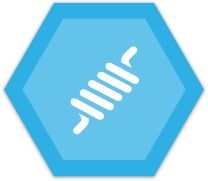 Copper Infused
Wake up refreshed with the healing power of Copper Surge Gel. Healing properties include reduced inflammation, reduced pain and improved overall quality of sleep.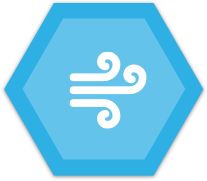 Sleeps Cool
Only Adrenaline uses the power of copper for cooling in two ways. Copper memory foam provides over 700% more airflow while Copper Surge Gel conducts heat away from the body.
Built To Perform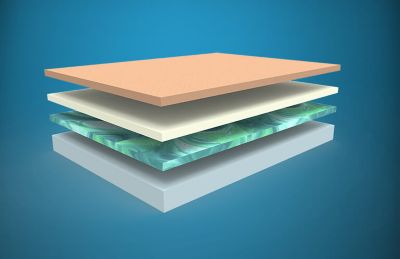 +
+
+
+
Copper Surge Gel
Ventilated foam layer infused with copper gel provides thermal conductivity, actively moving heat away from the body.
AdrenalZ Energy Layer
Enhances the buoyant, weightless feel of the mattress.
ActivGEL
Actively memorizes your body type, weight and shape for a personal and conforming fit.
EcoCORE Support Layer
Provides the perfect support to the comfort layers above helping you maintain healthy spinal alignment.
Shop Adrenaline
The Adrenaline mattress is composed of plant-based support foam and layered with pressure relieving comfort foams, giving you 12 total inches of comfort and support. The secret ingredient is Copper Surge Gel Foam. This state of the art material is infused with the healing properties of the natural element copper, and is combined with supportive and pressure absorbing gel. Copper Surge Gel helps to heal fatigued muscles and give you the deep restorative sleep you need to function at a peak performance level.