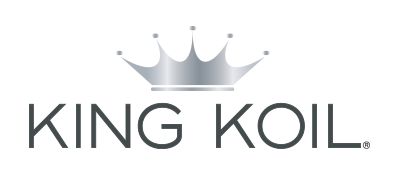 Our King Koil Collections
King Koil produces memory foam mattresses and an exclusive relationship between King Koil and Art Van PureSleep has allowed us to take great care in selecting only the highest quality mattresses for our customers. King Koil mattresses are available in a variety of comfort levels – from ultra-plush to extra firm.
King Koil and the ICA
King Koil and the International Chiropractors Association (ICA) have a long history of working together to design mattresses that help promote proper spinal alignment and a healthier night's sleep.
Find Your Ideal
Support Level
Art Van PureSleep takes the guesswork out of online mattress shopping. Using advanced technology, we've measured every popular mattress and assigned it a color that identifies its support level. After all, you would never buy shoes in the wrong size and we've designed it so you'll never have to buy a mattress that doesn't fit you either. If you shop in a PureSleep store, you'll experience the diagnostic bed that measures 1,000 pressure points in just a few minutes and assigns the correct support level. Whether in-store or online, shop with confidence knowing your customized support color. Art Van PureSleep is committed to fitting you with the right mattress for your body and your budget.
Our King Koil Collections
Tawas Collection
The King Koil Tawas Collection Mattress is a good, affordable option for value-conscious shoppers. This mattress is engineered to give you a better nights' sleep at a low price.
Shop King Koil
Similar to Art Van PureSleep, King Koil has its roots in the Midwest, originating in Minnesota. King Koil mattress comfort and support are highly regarded in the industry because these mattresses are designed and developed in cooperation with the International Chiropractors Association. The Art Van PureSleep selection of King Koil mattresses are a perfect option if you seek a good sleep experience sat an affordable price. These mattresses can be paired with King Koil Amish wood foundations and are power base compatible. The foundations and power bases are also available at Art Van PureSleep.