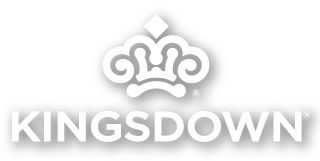 Our Kingsdown Collections
Craftmanship has been the hallmark of Kingsdown mattresses for more than a century and science is at the heart of Kingsdown mattresses at Art Van PureSleep. One example is the Kingsdown Sleep to Live Collection. These mattresses are made specifically to work with the PureSleep diagnostic system. This allows for your mattress to meet your specific support needs. The Kamaria mattress collection gives you Kingsdown technology at a lower price.
Find Your Ideal
Support Level
Art Van PureSleep takes the guesswork out of online mattress shopping. Using advanced technology, we've measured every popular mattress and assigned it a color that identifies its support level. After all, you would never buy shoes in the wrong size and we've designed it so you'll never have to buy a mattress that doesn't fit you either. If you shop in a PureSleep store, you'll experience the diagnostic bed that measures 1,000 pressure points in just a few minutes and assigns the correct support level. Whether in-store or online, shop with confidence knowing your customized support color. Art Van PureSleep is committed to fitting you with the right mattress for your body and your budget.
Our Kingsdown Collections
Kingsdown Kamaria Collection
The Kamaria encompasses the latest in Kingsdown foam and coil technology and is completely handcrafted. This mattress has an eight-inch wrapped innerspring that provides vertical support and a nested center that adds lumbar support.
Sleep to Live Series 300 Collection
Series 300 mattresses are constructed with your support level in mind. These mattresses have a color code based on resistance level as determined by the exclusive PureSleep Diagnostic. The colors are: tan, green, blue and red with the levels ranging from low resistance (tan) to high resistance (red). These affordable mattresses have the lowest amount of pressure relief in the Sleep to Live line.
Sleep to Live Series 400 Collection
Series 400 mattresses have slightly more pressure relief than the Series 300 Sleep to Live mattresses. This series employs the PureSleep Diagnostic System that determines your ideal resistance level. Colors are used to show the resistance levels with tan being low resistance, green representing low-mid resistance, blue being mid-high resistance and red being high resistance.
Sleep to Live Series 600 Collection
Series 600 mattresses offer an extremely high level of pressure relief without sacrifice to your anatomical postural alignment. These mattresses feature patented cushion cloud construction that provides a relaxed sleeping surface. These mattresses employ the Art Van PureSleep Diagnostic color code system with levels ranging from low resistance (tan) to high resistance (red).
Sleep to Live Series 800 Collection
Series 800 mattresses are the most premium option in the Sleep to Live Collection. These mattresses offer the maximum level of pressure relief. Hand assembled, they provide scientifically recommended postural support through precise combinations of wrapped innerspring coils and luxury foams. Find your perfect resistance using the PureSleep Diagnostic color code system.
Shop Kingsdown
Kingsdown mattresses at Art Van PureSleep are exquisitely handcrafted and scientifically designed to deliver a personalized sleep experience for healthy, life-changing sleep. The Kingsdown Sleep to Live mattresses are made to work with the Art Van PureSleep diagnostic system and are available with sleep sides that have different support levels. The mattresses are listed by their series number and a color scheme such as Blue/Green or Red/Tan. In addition to your mattress, an adjustable base will also help you to achieve quality sleep. Art Van PureSleep has a large selection of adjustable bases and power bases that will complement your Kingsdown mattress.