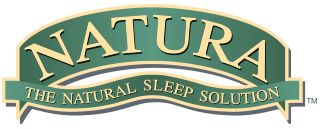 Natura Mattresses are inspired by nature and perfect for those who cannot achieve quality sleep due to sleep disturbing allergens. Natura mattresses are handcrafted with green, natural and organic materials including latex, wool and cotton. These mattresses are also good for reducing pressure point discomfort and regulating sleep temperature; measures that will help you get better sleep. Achieve naturally healthy sleep with Natura and Art Van PureSleep.
Find Your Ideal
Support Level
Art Van PureSleep takes the guesswork out of online mattress shopping. Using advanced technology, we've measured every popular mattress and assigned it a color that identifies its support level. After all, you would never buy shoes in the wrong size and we've designed it so you'll never have to buy a mattress that doesn't fit you either. If you shop in a PureSleep store, you'll experience the diagnostic bed that measures 1,000 pressure points in just a few minutes and assigns the correct support level. Whether in-store or online, shop with confidence knowing your customized support color. Art Van PureSleep is committed to fitting you with the right mattress for your body and your budget.
Our Natura Collection
Adler Collection
Experience comfort, support and quality sleep on the Natura Adler Mattress. This mattress has a supportive core inside for support and is topped with lush layers of Talalay and Dunlop latex for the cushioning and resilience your body needs for proper circulation and pressure point relief.
Linden Collection
The Natura Linden Mattress is an ultra-luxury hybrid sleep solution that is engineered to give you the best contouring support that maintains proper spinal alignment.
Marlow Collection
The Natura Marlow Mattress allows you to enjoy comfortable and supportive sleep. Additionally, this mattress features a healthier sleep environment with natural components that will help you solve your sleep issues.
Shop Natura
Natura Mattresses are designed to help you sleep better, a philosophy that is at the heart of Art Van PureSleep. The perfect mattress will help you jump start your day with a great night of sleep. These mattresses are made using organic materials including certified organic cotton, Joma wool and blended latex and are designed to alleviate pain and increase comfort while you sleep. The Natura brand is new to Art Van PureSleep and their philosophy mirrors ours: a great night of sleep is important for your health and well-being. Complement your Natura mattress with a mattress protector and bed linens from Art Van Home to maximize your quality sleep experience.