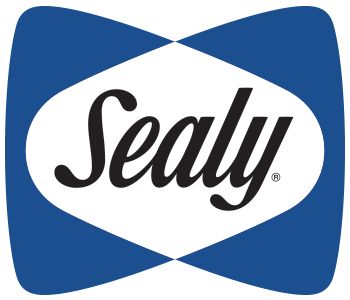 Our Sealy Collections
The Sealy and Posturepedic Collections are among the many popular Sealy mattresses available at Art Van PureSleep stores. Sealy was founded in 1881 and quality products have kept the company in businesses for more than 100 years. Quality is also a hallmark of Art Van PureSleep stores; in addition to a large selection of Sealy mattresses, these stores have knowledgeable PureSleep specialists to help you select the best mattress that you have ever owned.
Sealy Posturepedic Technology
How does Posturepedic Technology benefit you? The weights explain it all.
Find Your Ideal
Support Level
Art Van PureSleep takes the guesswork out of online mattress shopping. Using advanced technology, we've measured every popular mattress and assigned it a color that identifies its support level. After all, you would never buy shoes in the wrong size and we've designed it so you'll never have to buy a mattress that doesn't fit you either. If you shop in a PureSleep store, you'll experience the diagnostic bed that measures 1,000 pressure points in just a few minutes and assigns the correct support level. Whether in-store or online, shop with confidence knowing your customized support color. Art Van PureSleep is committed to fitting you with the right mattress for your body and your budget.
Our Sealy Collections
Sealy Collection
The Sealy Collection includes all Preeminent mattresses and are exclusive to Art Van PureSleep. These mattresses feature the Sealy Classic Coil system that offers the perfect balance of comfort and deep down support. These mattresses represent an affordable option for a quality mattress.
Posturepedic Collection
The Posturepedic Collection includes mattresses that have Sealy's traditional innerspring system. This system responds to your every movement and offers you an exceptional level of support. Advanced, precisely-engineered coil systems in these mattresses promote proper alignment while delivering a "sleep-on-top" feeling. Mattresses in this collection include the Chapala, Ingenious, Acknowledge, Optimistic, Treat, Joyfulness, Happiness and Merry lines.
Shop Sealy
Sealy is one of the many mattress manufacturers that Art Van PureSleep has exclusive relationships with, giving you access to their highest quality mattresses at affordable prices. Sealy mattresses feature Posturepedic technology that targets different zones of your body to provide total support. Mattress support is one of the keys to quality sleep as are proper postural alignment and pressure relief. Visiting an Art Van PureSleep store and taking the five minute diagnostic test will help to determine the best Sealy mattress for you.