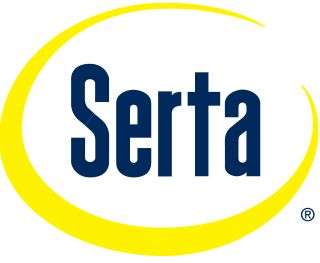 Our Serta Collections
Serta is known for introducing the Perfect Sleeper to the masses and is one of the more famous names in the mattress industry. The company is also known for introducing many unique concepts to the mattress industry including the first-ever "tuftless" mattress. Serta mattresses at Art Van PureSleep include the iComfort and Perfect Sleeper Collections.
Sleep Well With Serta
Serta is all about comfort. See how and why.
Find Your Ideal
Support Level
Art Van PureSleep takes the guesswork out of online mattress shopping. Using advanced technology, we've measured every popular mattress and assigned it a color that identifies its support level. After all, you would never buy shoes in the wrong size and we've designed it so you'll never have to buy a mattress that doesn't fit you either. If you shop in a PureSleep store, you'll experience the diagnostic bed that measures 1,000 pressure points in just a few minutes and assigns the correct support level. Whether in-store or online, shop with confidence knowing your customized support color. Art Van PureSleep is committed to fitting you with the right mattress for your body and your budget.
Our Serta Collections
iComfort Collection
iComfort is considered Serta's most advanced sleep system. These mattresses are made with Serta's Everfeel Triple Effects Gel Memory Foam, an advanced material that is infused with millions of gel beads that respond to your body position as you sleep.
Perfect Sleeper Collection
Serta Perfect Sleeper mattresses are available in innerspring, memory foam and hybrid constructions. These mattresses use the latest technology to provide you with a great sleeping experience.
Shop Serta
Serta's motto is "Always Comfortable" and this company is among the many manufacturers that Art Van PureSleep has exclusive relationships with, allowing us to select only the highest quality mattresses that they have to offer. Serta mattresses are available in innerspring, memory foam and hybrid models and are constructed with comfort and support in mind. After selecting your new Serta mattress, you should also consider a new pillow and an adjustable base for the best sleep experience possible. Pillows are often overlooked when it comes to quality sleep. Pillows are the only thing that supports your cervical spine and the wrong alignment can cause headaches, neck and shoulder pain, sinus problems and snoring. Art Van PureSleep has a large selection of pillows that will help you achieve quality, pain-free sleep.