Sept. 9 - Sept. 27, 2019
APPLY NOW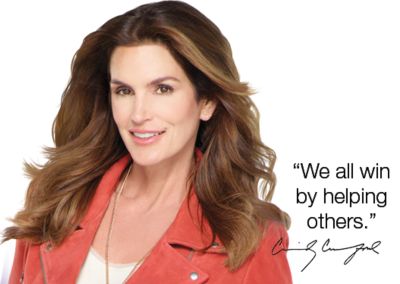 Art Van Charity Challenge
The 11th annual Art Van Charity Challenge is underway where Midwest organizations raise money, awareness, and donors through a friendly fundraising competition. Focusing on organizations committed to women, children and human services in Michigan, Ohio, Indiana, Illinois, Iowa, and St. Louis. Participating organizations are vying for $250,000 in grand prizes to help further their missions.
The Overview
Art Van Furniture will grant a total of $250,000 to our Midwest charity partners. Powered by Mightycause, the 2019 Art Van Charity Challenge is a fundraising competition that gives Art Van Furniture charity partners the chance to be awarded up to $100,000. Non-profits will be selected for the 2019 Art Van Charity Challenge through an application process. Each organization chosen must fall under the Art Van Furniture's giving guidelines.
VIEW GUIDELINES
10 Years
The Art Van Charity Challenge began in 2009 from Mr. Art Van's desire to celebrate Art Van Furniture's 50th anniversary.
450 Charities
Nearly 450 Charities were selected and participated in the Art Van Charity Challenge through grant submission.
11 Million Donated
For the past 10 years, Art Van Furniture has donated more than $1 million to charities in the Midwest.
26 Million Raised
Charities are encouraged to leverage grants and sponsorships from Art Van Furniture to raise even more money leading to over $26 million raised by charities since 2009.
2019 Total Seed Money: $250,000 + $15,000 in Bonus Challenges
1st place $100,000
2nd place $50,000
3rd place $25,000
4th place $20,000
5th place $15,000
6th place $12,000
7th place $10,000
8th place $8,000
9th place $5,000
10th place $5,000
History
Art Van Furniture is proud to be a part of the communities we serve and we are proud to be changing them for the better through the Art Van Charity Challenge. As part of our 50th Anniversary, the Art Van Charity Challenge was initiated in 2009. The program awarded $1 million in the form of 50 grants, ranging from $5,000 to $50,000 to local Michigan non–profit organizations which provided assistance for women, children or human services. The impact has been significant in those communities, with Art Van Furniture's contribution leveraging over $26 million in its eleventh year.
Who We Support
We support 501c3 tax-exempt, non-profit organizations in the Midwest which provide assistance for women, children or human services.