PureSleep Details
No minimum purchase required for 36 month financing, 36 Equal payments required. Percent savings are off the lowest individual sale price on merchandise purchases only. 72 months only available for Tempur-Pedic purchases of $2,199 or more. Minimum purchase of $699 required for free local delivery. Serta iComfort, Tempur-Pedic, Beautyrest Black, Beautyrest Hybrid, Care Kits, Warranties, You Pay price, Scott Shuptrine, Cozzia,'NOW' priced items, and SUPER VALUE items are excluded from additional discounts. Savings does not apply to previous purchases. Cannot be combined with any other current public or private discount.
The Midwest's #1 Mattress Store
Shop by Mattress Size
The Midwest's #1 Mattress Store
Shop by Mattress Size
Shop by Mattress Type
Complete Your Sleep Solution
Sleep Matters, Here's Why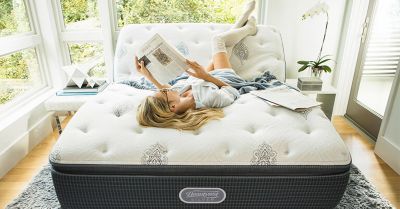 On Top Of Your Game
One key to sharpening your memory may be reworking your sleep schedule so that you get more shuteye, since your brain works overtime while you're in bed to help boost your ability to remember. A healthy dose of sleep can help you learn new skills, create long-term memories, and improve your focus.
Source: Sleep.org
Quality is Comfort
We shift our position from 25 to 55 times while sleeping on a poor mattress. On a well-designed mattress we only shift from 10 to 15 times. Our spine and body will be grateful to us for investing in a high-quality mattress.
Source: mebloJOGI®
Art Van PureSleep Promise
The Right Mattress
Only PureSleep fits you to the right mattress for your body, using advanced diagnostic technology and the most highly skilled team of experts in the industry. Whatever your budget, we'll make sure you're in the right mattress for your best sleep. Shop in stores or shop online - we take the risk out of mattress buying.
The Lowest Price
We shop the industry and guarantee you the lowest price, period, on all major mattress brands. How? As the #1 mattress store in the Midwest, nobody sells for less. Shop with our 30 Day Price Protection guarantee, so if the price drops even 30 days after your purchase, we've got you covered. Click for full details.
60 Night Trial
Take your time. Sleep on it. Your body needs up to 30 nights to adjust to the proper support - after that, let us know! Within 60 nights, if you are not getting the great nights sleep you deserve, we'll work to get you a mattress that fits you better. The PureSleep experts are here to help. Click for full details.
More Than A Mattress
We're the Great Nights Sleep Store - so we bring more solutions to improve your quality of sleep including pillows, sheets, protectors and accessories that keep you cool, healthy and comfortable all night long. Ask us how an adjustable powerbase can help you stop snoring, relieve digestion and joint pain, and give you the energy you've been missing.